Discuss a custom study for your group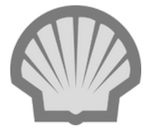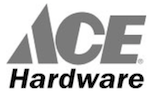 With over 30 years experience, Profit Planning Group provides industry-leading financial analysis and benchmarking services. Companies big and small use these services and data to drive profits. Customers include Exxon Mobil, Shell, Jimmy John's, Ace Hardware, and many more. Inquire today and see what Profit Planning Group can do for your company.
Confidential Data Management
Secure Storage
To protect against intrusion, participant data are not stored in databases on Internet servers. PPG works on secure local servers that are not accessible from the Internet.
Restricted Access
Access to data is strictly limited to the PPG research team. Surveys are sent directly to PPG. PPG returns reports directly to participants. Participant data are never released to any other organization or any other firm.
Document Destruction
Forms and documents submitted for PPG studies are destroyed by a bonded document destruction service immediately following processing.
Profit Planning Group (PPG) is a professional business research and education company located in Boulder, Colorado. Established in 1982, PPG provides services to over 150 corporations and industry trade organizations in North America, Europe,Russia and China. We conduct annual and monthly financial, compensation and operational benchmarking surveys for over 100 major trade associations. We provide real-world answers to all of your hardest questions.
 Boulder, CO
 303-444-6212